Baked Parmesan Herb Tomatoes
Who isn't going to love these little parmesan-topped tomato slices, baked to absolute perfection?!
Ingredients:
4 tomatoes, cored and cut in half crosswise
1-1/2 teaspoon olive oil
1 clove large garlic, minced
1/4 cup grated parmesan cheese
1 tablespoon minced flat-leaf parsley
1/2 teaspoon dried oregano
1/4 teaspoon salt
Preparation:
Preheat oven to 400ºF.
Place the tomatoes, cut side up, on a baking sheet or in a baking pan. Brush the cut side of the tomatoes with olive oil. Sprinkle minced garlic evenly over tomatoes.
In a small bowl, stir together parmesan cheese, parsley, oregano, and salt. Sprinkle cheese mixture evenly over the tomatoes.
Baked until cheese is melted and tomatoes are tender for about 15 minutes.
Serve.
Thank you, The Pioneer Woman for the recipe!
Photo Credit: Freepik.com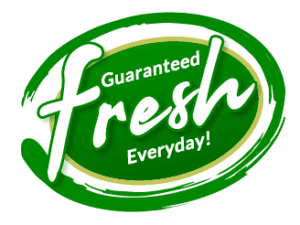 Contact Us
Contact our professionals today for more information about our tomato products.